2020 Maserati Levante Review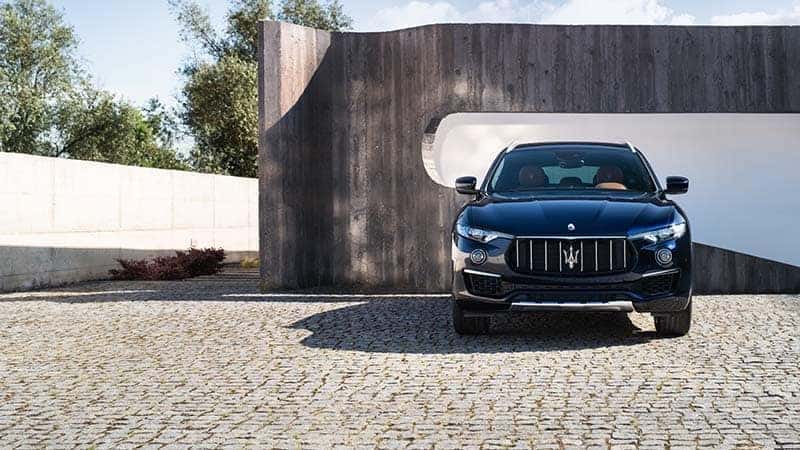 Where else can you find a five-person SUV with a jaw-dropping V8 engine? Customers from San Antonio to Houston have been raving about the show-stopping looks, awe-inspiring performance, and exceptional features onboard the latest model – and judging from each new 2020 Maserati Levante review, experts agree!
Blending superior comfort and reliable performance, the Levante blows the competition away with its versatility and quality. Take a look at the latest Maserati SUV reviews from the experts and start planning your test drive with Maserati of Austin.
Edmunds
Edmunds published a fantastic Maserati SUV review, noting "the Levante's exclusivity, panache and strong performance continue to separate it from the crowd." While they had tons of praise for the Ferrari-like design and wide range of custom options available, it's the incredible performance that impressed reviewers the most.
"The Levante is quite fun on tight, twisty roads with its grippy tires, low body roll and torque-vectoring electronics, allowing it to make unnaturally sharp turns."
"Its turbo V6 engine makes healthy power ― 0-60 mph takes 5 seconds flat ― and sounds wonderful doing it."
Car and Driver
In another stellar Maserati SUV review, Car and Driver also fell in love with Levante's performance – especially the adrenaline-packed twin-turbocharged V6 engine on the S model. But these reviewers were also mesmerized by the luxury styling of this SUV, which offers plenty of cutting-edge features that go above and beyond expectations:
"Open-pore wood trim, a leather-covered dashboard, tasteful chrome accents, and the traditional Maserati analog clock all give the Levante a classy and old-school luxury ambience."
"Quick, intuitive, and brilliantly rendered on an 8.4-inch touchscreen, Maserati's Touch Control Plus infotainment system is one of the best in the business."
MotorTrend
Finally, MotorTrend offers up their own rave Maserati Levante review. While they note the "sporty Italian flair" and eye-catching design, once again, it's the specs that really blew these reviewers away. From the head-turning quad exhaust outlets to the smart hydraulic steering assist system, the Levante is a driver's dream – and it's hard to find an SUV that can beat its athleticism in Dallas!
"Figuring out how to turn a high-riding SUV into a thrilling driver's car is no easy feat, but Maserati's engineers cracked that code with the Levante."
"Regardless of powertrain or specification, the Levante will excite its driver. With Ferrari-built V-6 or V-8 engines available that's no surprise."
Find Out More with Maserati of Austin
Want to write a Maserati Levante review of your own? Then it's time to start shopping for your next SUV at Maserati of Austin. We're located in Austin, but we also offer a complete online shopping experience with home delivery for your convenience!
Learn More with Maserati of Austin
The Maserati GranTurismo embodies pure elegance, refined amenities, and raw power. Built for those who enjoy the finer things behind the wheel, the upcoming Maserati GranTurismo will offer an energetic electric variant for efficient San Antonio travels. While we're still waiting for the latest Maserati GranTurismo to hit the Houston streets, the available information has fans…

Are you hunting for a luxurious SUV that will turn every trip into a dream ride? If so, the new Maserati Levante offers the specs you crave. This energetic luxury model delivers a spacious cabin and track-ready specs for a superior experience. Securing the keys to this model will be your coronation to take the…

If you have your eye on the new Maserati Ghibli, you undoubtedly have exceptional taste. With good taste comes high expectations, and the latest Maserati Ghibli is built to surpass any standard. While our Maserati of Austin team can't imagine a better model for taking on drives from San Antonio to Houston, you don't have to rely solely…