How Often Should You Rotate Your Tires?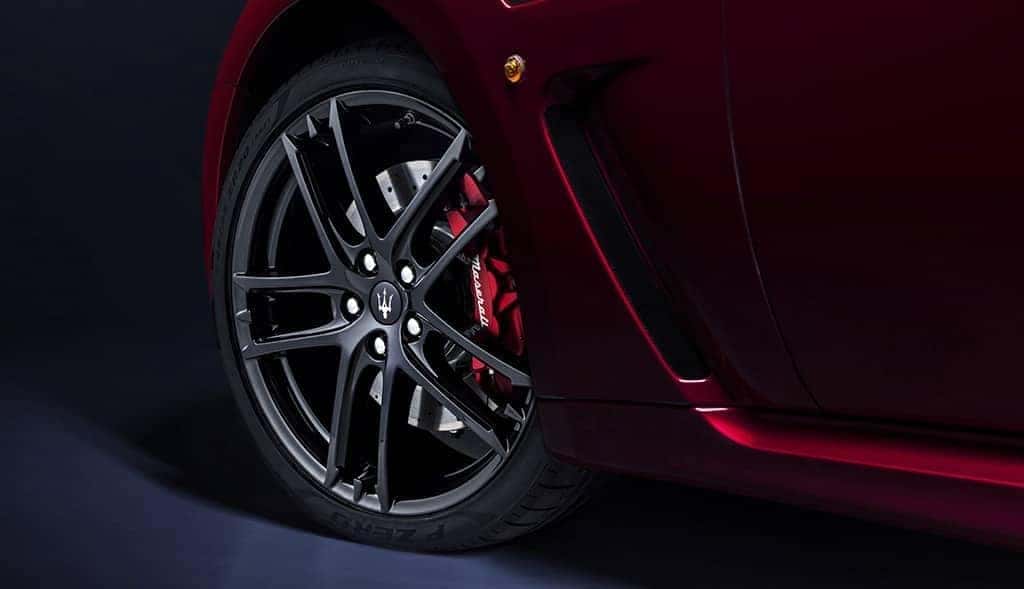 ---
---
Your Maserati car or SUV is a high-precision machine, and keeping up with your maintenance schedule is of the utmost importance. You may already know a thing or two about your oil change frequency, but how often should you rotate your tires if you want to enjoy peak performance on the roads near San Antonio? Generally speaking, you should schedule this service once every 5,000 to 7,500 miles, or more often if you have AWD. Need a more precise estimate of how many miles to rotate tires for? You'll find exact recommendations, for your unique vehicle and drivetrain, in your owner's manual.
Why Is It So Important to Rotate Tires?
Even if you're aware that it's important to know when to rotate tires, you might not entirely understand the why of tire rotation. Here's what you'll hear if you ask a service expert:
Tire rotation improves your traction on the road, especially when road conditions are working against you.
Even tread depth ensures a smoother drive with less unpleasant shake and vibration.
Even small differences in tire tread depth can place an extra strain on your drivetrain. Regular rotation will help it hold up for as long as possible.
Tire Rotation Frequency: FWD, RWD, and AWD Guidelines
Since the main purpose of this service task is to even out the rate of treadwear between your tires, drivers wondering when to rotate tires might simply observe the differences in their treads! Although comparing depths can help you know when service is most needed, following these general guidelines can tell you when you need to take a closer look:
Vehicles with front-wheel drive or rear-wheel drive require tire rotation less frequently since power is only being sent to two of your four wheels. Here, the 5,000 to 7,500-mile guideline applies most accurately.
If you have a vehicle with AWD, you'll want to increase your rotation frequency and schedule service once every 3,000 to 5,000 miles.
If you know how to change a tire and you know how to set your vehicle up on jack stands, then you probably have the skills to perform a tire rotation at home in Houston or Dallas.
Tire Rotation Tips and Tricks for Maserati Drivers
If you've ever spent time on a local racetrack, you know that pushing your Maserati to its limits can have a significant impact on your tires. More frequent tire rotation is usually warranted.
It's unlikely that you're taking your Maserati off-road. However, if you have to drive down dirt or gravel roads, or over road construction on a regular basis, consider scheduling service more frequently.
If you're regularly rotating your tires, but your performance is still anything less than satisfactory, it may be that you're in need of wheel alignment. Ask an expert to take a look.
Rely on Maserati of Austin for Maserati Tire Care
Whether you want to schedule tire rotation or you've decided to trade up for a new set of tires, you can take the next steps today with the team at Maserati of Austin. Just make sure to check out our service specials before you drive in.
Service Specials From Maserati of Austin
We are currently updating our Specials. Please check back soon.
More Auto Service Tips From Maserati of Austin