How Often to Change Synthetic Oil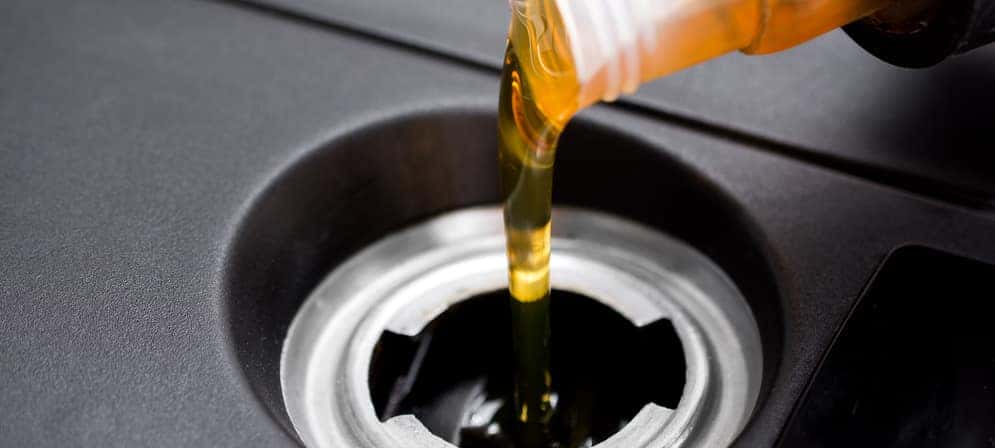 If your vehicle uses synthetic oil, the main question on your mind is likely, "How often do you change synthetic oil?" Generally, most synthetic oils last between 7,500 and 15,000 miles, depending on the car and oil it uses. To be sure the right oil is used in your new or pre-owned Maserati vehicle's engine, read your owner's manual or contact our service center to speak with a technician. Read on to learn more about how often to change synthetic oil and the benefits it offers over conventional.
Synthetic vs. Conventional Oil: What's the Difference?
For Maserati vehicles, synthetic oil is recommended over conventional oil. In fact, Pennzoil Platinum Euro Full Synthetic is factory-filled in all new Maserati sold in North America. It's also the only motor oil recommended for service fills. The main difference between conventional and synthetic is that synthetic is more refined, which leads to a series of performance benefits you can't get with conventional.
What Are the Benefits of Synthetic Oil?
True, synthetic oil is costlier, but when you drive a vehicle like the Maserati Quattroporte or GT Convertible, you want the best possible performance — and that's what synthetic oil seeks to deliver.
Higher Performance: Because it's so refined, synthetic oil stays cleaner for a longer period of time. This is one of the reasons it comes so highly recommended for high-performance cars.
Longer Oil Change Interval: If your vehicle requires synthetic oil, there's a good chance it can last up to 15,000 miles between oil changes.
Better at Higher Temperatures: When exposed to the heat of an engine, synthetic oil retains its fluidity much better than conventional oil; it doesn't become as viscous.
Can Synthetic & Conventional Oil Be Mixed?
If you need an emergency oil change, you can mix synthetic and conventional oil, but it's not recommended. When you mix synthetic and conventional oil, you're only hindering the synthetic oil's performance advantages. If your owner's manual specifically states that synthetic oil should be used, it's best to follow directions.
What's the Synthetic Oil Change Cost?
The price of a synthetic oil change varies, depending on the car you drive, the type of oil used, and your location. Contact our service center for a price quote and our friendly representatives will be happy to assist you!
Schedule an Oil Change at Maserati of Austin Today!
Is your Maserati car or SUV due for a synthetic oil change? Schedule a service visit near Houston and Dallas! We can take care of oil changes, tire rotations, and other general maintenance tasks and get you back on the roads in no time.