How to Clean Leather Car Seats

---
---
Are you shopping for a new or used vehicle with leather seating? If so, you may be wondering how to clean leather car seats. The most important step is choosing products that are safe to use on leather — the rest is easy! Leather upholstery is a common feature for the Maserati lineup, so it's important to know how to make your upholstery look and feel its best. Read Maserati of Austin's quick guide below!
How to Keep Your Leather Seats Looking Their Best
Vacuum the Car Seats: Over time, dust and debris can break down leather upholstery. Vacuuming the seats regularly can help keep it in like-new condition.
Gently Scrub the Upholstery: Use a pH-neutral cleaning solution, a microfiber cloth, and a soft-bristled brush to thoroughly clean the seats. Keep in mind, if the leather is perforated, you'll need to be very careful about not getting solution in the holes.
Condition the Leather: Place a small amount of leather conditioner on a dry microfiber cloth and gently rub it into the seats for a silky-smooth finish.
Protect the Leather from the Sun: After you've put the effort into cleaning your seats, it's important to follow up with aftercare. Keeping your car's leather upholstery out of the sun is one of the best ways to preserve it.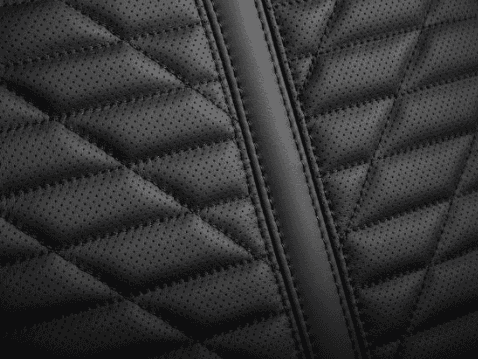 What Are the Safest Cleaning Products for Leather?
If you're simply dusting your car seats, use a clean, colorless, and slightly damp microfiber cloth to remove dust and debris. Want to give your upholstery a more in-depth clean? Mix some warm water with a bit of soap or a specially made leather cleaner and wipe down the seats. Refer to your owner's manual for recommendations on the best products to use. No matter what, however, avoid using any of the following:
Detergents
Household cleaner
Dyed cloths
Sharp objects that may damage the leather
Furniture polish
Get More Auto Care Tips from the Experts at Maserati of Austin!
From advice on when to complete oil changes to teaching you how to identify a car leak, we're happy to share our knowledge with Dallas and Houston drivers. Do you have additional questions about how to clean leather car seats? Perhaps you're struggling to remove the smoke smell from your car or wash your car's exterior thoroughly. We can answer and provide a few more tips along the way. Anxious to learn more about the incredible leather-trimmed Maserati options? Discover the Maserati Ghibli interior today. Contact us to speak to one of our friendly staff members or visit us in Austin for in-person assistance!